User Manual
Installation
Setup
Guide Menu
Guide Viewer
Navigation
Additional Features
How To Use:
Gold and Auctions Guide:
Troubleshooting:
Suggest
If you're not sure where to start you should try the Suggest panel. This section will recommend guides that are relevant to your specific character, based on a number of criteria such as:
Leveling Guides suitable to your characters level.
Events that are currently in progress
Profession Guides for professions you have trained in.
It also showcases content that may be of interest to you, such as new content recently added in the latest patch like dailies, reputations, achievements and more.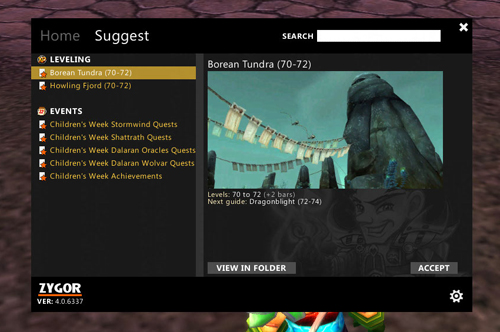 The View In Folder button will take you to the original directory a suggested guide is located in.