Dungeon Boss Strategies
This guide will include all the strategies you need to go into every boss battle with confidence, knowing what to expect and how to always be one step ahead in each encounter. It will even includes specific tips and tactics for specific roles, including Tanks, Damage, and Healers.
Dungeon and Raid Walkthroughs
Just like our famous Leveling guides, Zygor's Dungeon and Gear Guides will do all the work for you, walking you step by step through all of the major dungeon questlines. The guide also includes 40 raid guides that cover over 216 bosses.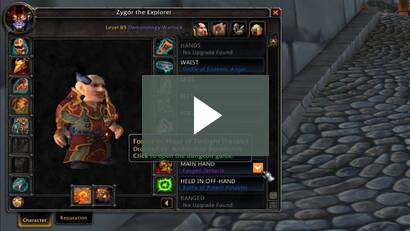 Dungeon Gear Finder
Zygor's Dungeon Guides allow you to quickly find the best items available for your class at any level with our Dungeon Gear Finder. Just select your role and you will be instantly shown the best items you can currently get from dungeons and with a click of a button you can load the guide for that dungeon immediately.
< Dailies & Events
Professions & Achievements >