User Manual
Installation
Setup
Guide Menu
Guide Viewer
Navigation
Additional Features
How To Use:
Gold and Auctions Guide:
Troubleshooting:
Dailies and Events
Dailies are special quests which can be repeated once every day (hence the name). You can tell that a quest is a daily because it will have a blue exclamation mark rather than the usual yellow one.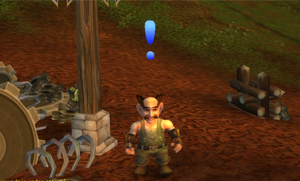 They are generally done to gain reputation with certain factions and unlock special rewards, like rare pets/mounts and cool gear. They are also one of the best ways to make gold in the game.
Events are a series of themed quests based around a particular season or holiday. They are only available during specific weeks of the calendar year. Check the in-game calendar to see when the next event will be occuring.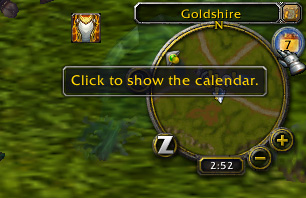 In addition to the basic quest line, our Event guides includes all the world event achievements that counts towards What A Strange Trip It's Been, an even larger macro achievement that will grant you a Violet Proto-Drake mount.
These guides also cover the Darkmoon Faire, a monthly event much like a carnival where you can partake in games and win various prizes, including heirloom items. The following table shows you all the events our guide covers and the dates when these events occur:
| | |
| --- | --- |
| Event | Date |
| New Year | Dec 31 - Jan 1 |
| Lunar Festival | Varies (Spring) |
| Love is in the Air | Feb 7th - Feb 20th |
| Noblegarden | Varies (Easter) |
| Children's Week | May 1st - May 7th |
| Midsummer Fire Festival | June 21st - July 5th |
| Pirates' Day | Sept 19th |
| Peon Day | Sept 30th |
| Brewfest | Sept 20th - Oct 4th |
| Harvest Festival | Sept 27th - Oct 4th |
| Hallow's End | Oct 18th - Oct 31st |
| Day of the Dead | Nov 1st - Nov 2nd |
| Pilgrim's Bounty | Nov 20th - Nov 26th |
| Feast of Winter Veil | Dec 15th - Jan 2nd |