User Manual
Installation
Setup
Guide Menu
Guide Viewer
Navigation
Additional Features
How To Use:
Gold and Auctions Guide:
Troubleshooting:
Using Zygor Guides With Heirlooms
Zygor Notice: The Smart Injection System is disabled in the current version of the guide. It will be renabled as soon as we finish adding in the full 1-85 quest chains to the SIS database. This was a nessasary delay due to last minute changes Blizzard made to the game. Releasing the SIS without it being fully complete would just get players lost. (Added December 14th, 2010)
Thanks to our Smart Injection System (SIS) our guide works even if you're playing the game with the increased experience gained by using Heirloom items. This feature allows the guide to constantly monitor your leveling and automatically adjust the guide on the fly if you begin to level ahead of where the guide expects you to be. You will need to properly set the guide up to sync with your characters by following the directions below.
1. The starter guide for your race is loaded. If for some reason it is not loaded, click the Guide Menu button and select the level 1 starter guide of your race.

2. Right click the Zygor Guides icon on your mini-map. Click the "+" symbol next to Zygor Guides Viewer and select Dynamic Progress. Make sure all four checkboxes are checked and most importantly move the "Allow levels" slider bar to 0.

3. That's it! Now whenever you get ahead of the guide it will automatically jump ahead to where you should be.


Reputation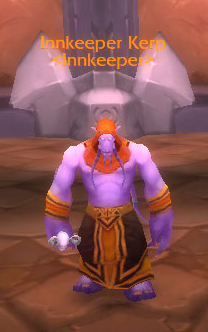 Currently, the SIS feature does not factor in reputation, which means in some sections of the guide, such as Outland and Northrend, you may run into instances where a step cannot be completed because you don't have the required amount of reputation to talk to that NPC. This is usually identified by the NPC's name being displayed in orange.
In these situations, we recommend that you right click the Z icon on the mini map, click the "+" symbol next to Zygor Guides Viewer, uncheck all four boxes and move the slider to 80. Then go to step 1 of the current section you are using and do any steps that do not have a green background or any steps you have not already done. Afterwards you should be able to talk to the innkeeper. At which point, go back to Dynamic Progress and recheck all four boxes and set the slider bar to 0.