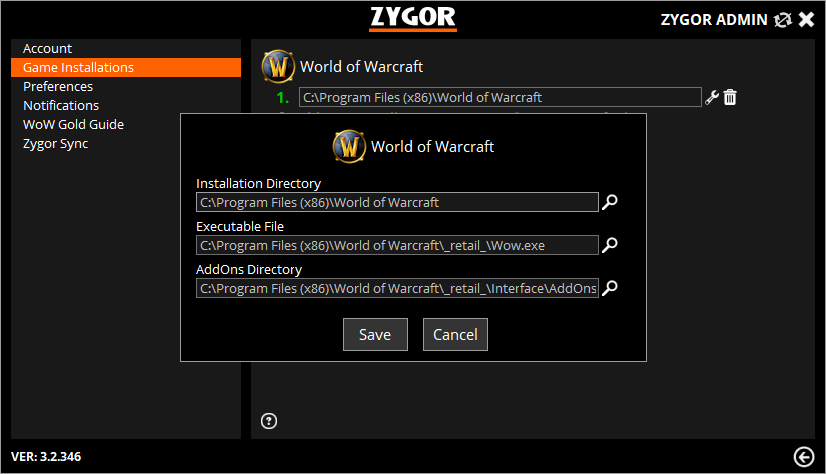 When Patch 8.1 goes live and your game client is updated Blizzard will be making some changes to how your installation directory is organized. The key change is that all versions of the game will be housed in the same parent folder, but under separate subfolders (_retail_, _ptr_, _beta_) and the Data folder will now be shared between installations. This will reduce the amount of space required for multiple versions of the game.
We will be sending out client updates (Java Client version 3.2.346 | Beta Client version 0.1.28) that should automatically detect when this change occurs and update your installation directories accordingly. However, in case there is an issue, you will be able to update your directories manually.
To do this, go into the client Settings, select Game Installations (or just Installation in the beta client), click the edit button, and update the directories by browsing to the new locations, which will change…
From:
Program Files (x86)\World of Warcraft\Interface\AddOns
To:
Program Files (x86)\World of Warcraft\_retail_\Interface\AddOns
If you use the Client to launch the game you will also want to update the executable file which will now be Program Files (x86)\World of Warcraft\_retail_\Wow.exe.
Note: If you're client settings aren't setup correctly you will not be able to get our updates for Patch 8.1, so if you find that you're missing this content you should check that your directories are updated first.