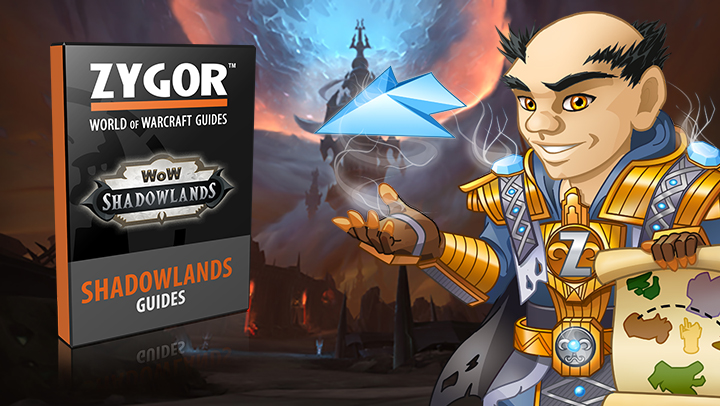 The Shadowlands expansion has officially launched and there's no better way to enjoy it than with Zygor's Shadowlands Guides!
Our all new update includes day one content for Leveling, Dungeons, Dailies, Professions and more…as well as the latest version of our addon, Zygor Guide Viewer 8, which includes a sleek new theme, numerous quality of life improvements, and a featured roadmap section to allow you to easily find the new guides and plan out your journey into the Shadowlands.
This will post will serve as our central hub for all things post-launch:
How To Get Zygor's Shadowlands Guides?
All you need is a Zygor Elite subscription to gain access to our full suite of guides updated for Shadowlands. You can sign up here.
Where To Get Help:
You can get help via live chat, email, discord, or on our official community forums.
Also see our Zygor Guides product manual.
Known Issues
Will be posted here 🙂