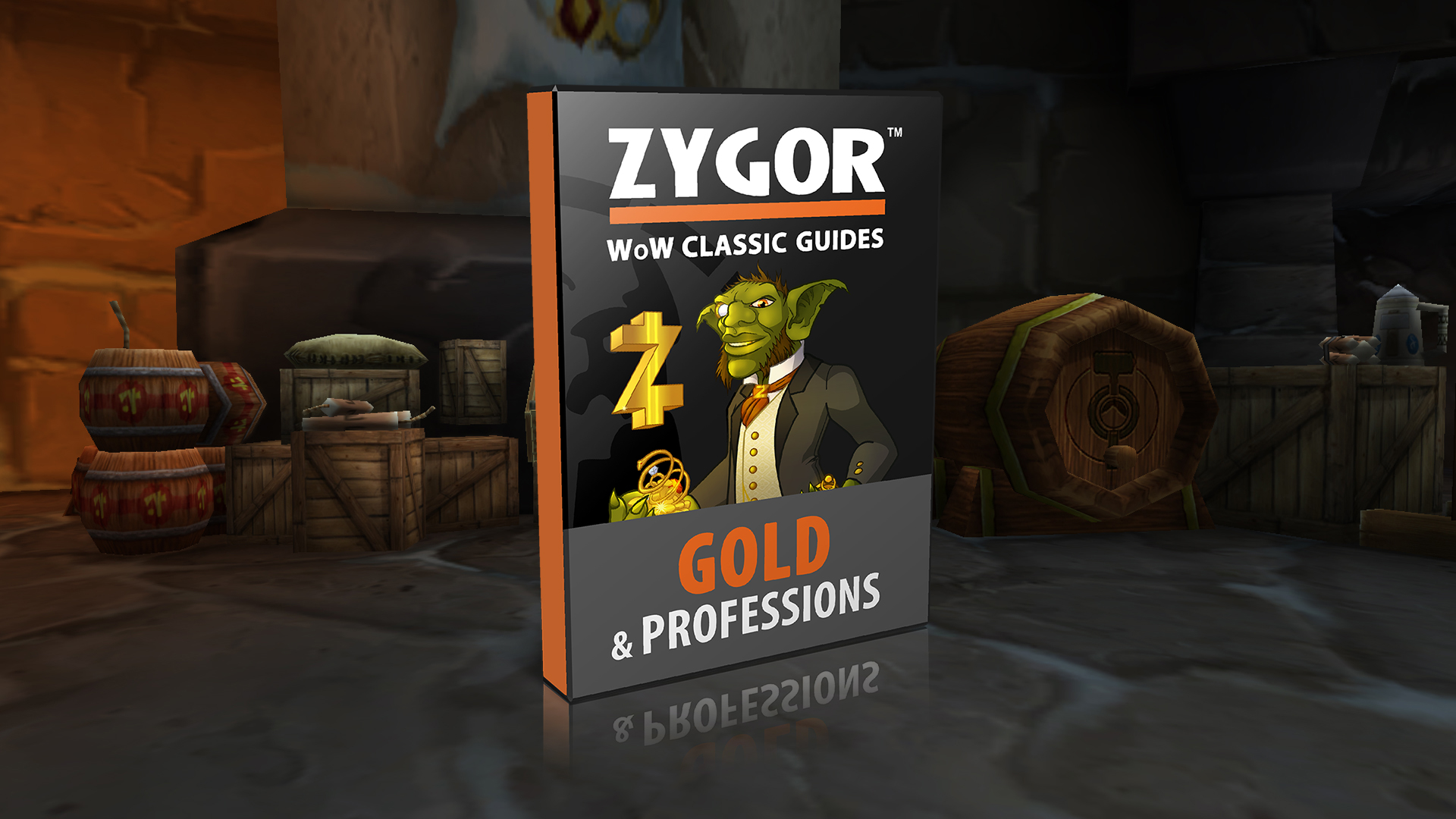 Zygor's Gold and Professions Guide for World of Warcraft is now available and is rolling out to all Zygor Elite users. Here's a summary of all the content and features you can enjoy:
Zygor's Gold and Professions Guide For Classic
Full 1-300 Power Leveling Guides For Every Profession
Optimized Routes and Ant Trail Paths for the Best Farming Locations
Skill Up Crafting Professions Using The Fastest, Most Resource Efficient Way Possible
Scan Your Auction House To Reveal The Best Items To Farm, Craft, and Sell Unique to your Server
Find Gold Deals Selling At Low Prices To Sell Back For Huge Profits
Auction Tools Make It Easier To Buy Deals and Sell Your Items for Max Value
Not a Zygor Elite member? You can start making lots of gold in World of Warcraft: Classic today by signing up here.