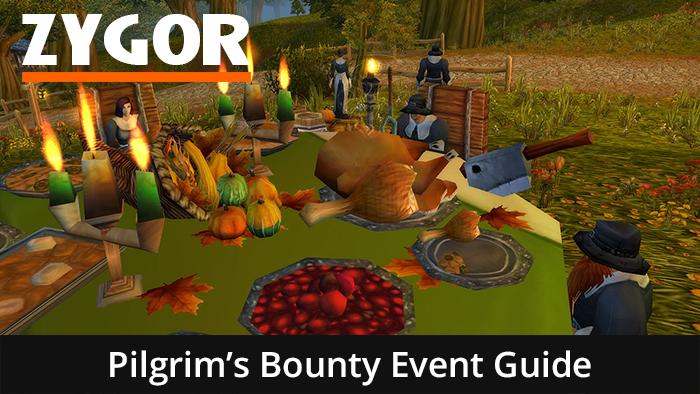 Zygor's fully in-game Pilgrim's Bounty guide has been updated for 2019 and is now available for free download. All that is needed is a free Basic membership which you can sign up for here. Elite members need only update their guides to get this content.
This update can be found in Version 7.0.21362 or higher and features the following content:
QUESTS
Pilgrim's Bounty Quests
Pilgrim's Bounty Daily QUests
ACHIEVEMENTS
FOOD FIGHT!
Now W'ere Cookin'
Pilgrim
Pilgrim's Paunch
Pilgrim's Peril
Pilgrim's Progress
SHaring is Caring
Terokkar Turkey Time
Turkey Lurkey
The Tukrinator
You can find this content linked in the What's New section of the Home menu.
There is no Pilgrim's Bounty guide for World of Warcraft: Classic as this event wasn't added to the game until Wrath of the Lich King.