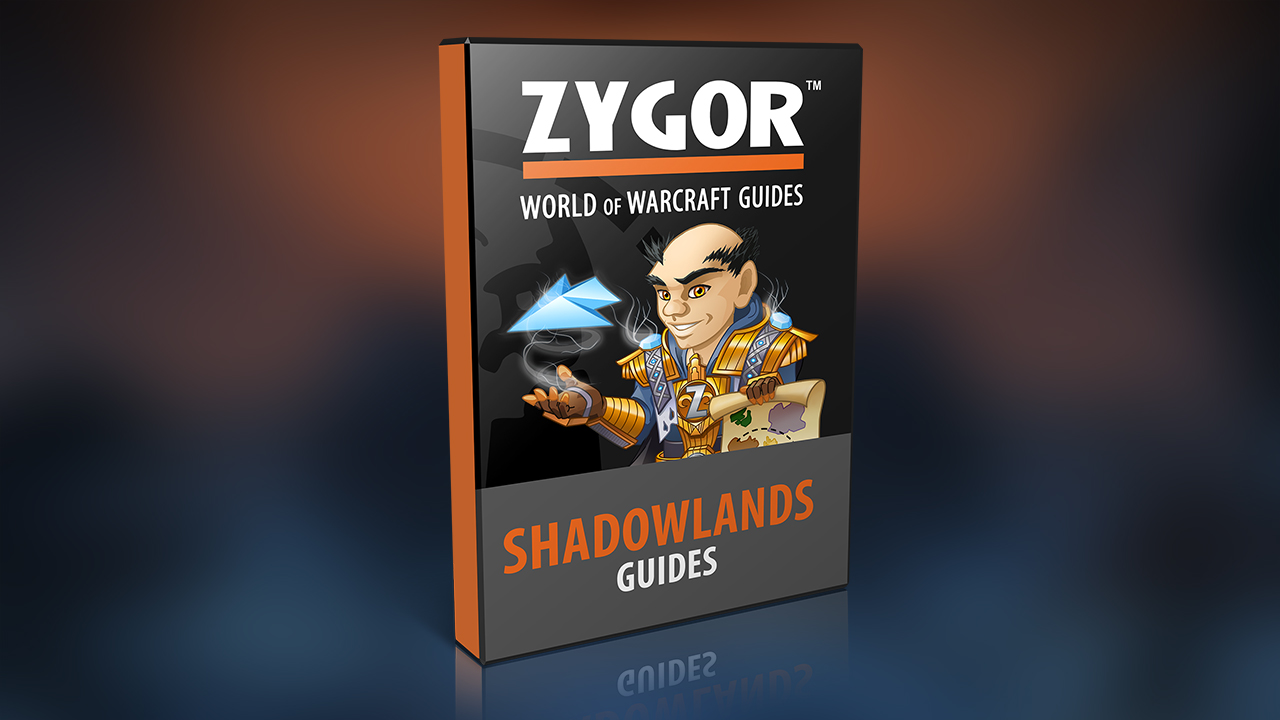 Zygor's Shadowlands Guides and Guide Viewer 8 are now rolling out to all Zygor Elite customers. Check out our newly updated home page for a more in-depth look, but here's a quick rundown on the main highlights of this release:
Guide Content
1-10 Exiles Reach Guide
50-60 Shadowlands Guides
Covenant Questline Guides
8 Shadowlands Dungeon Guides
Shadowlands World Quests and Dailies Guides
Shadowlands Professions Guides
Guide Viewer 8
New "Starlight" Skin
Featured Section
Favorites Feature
Full Search By Quest Name
Guide Feedback Button
All you need to gain access to all of this content is a Zygor Elite subscription. Note that the new Shadowlands Guides won't work properly until next week when the new content is added to the retail servers, but by downloading them now you'll have them ready to go and won't have to worry about any delays on launch day. All of the new Zygor Guide Viewer 8 features can be used now, however, Guide Feedback will require a client update coming later to upload reports (you can still save them now for upload later though).
In addition to all of this, our Official Forums have been updated so if you have any issues with the new guides you can leave a reply there, or contact support via live chat or email.