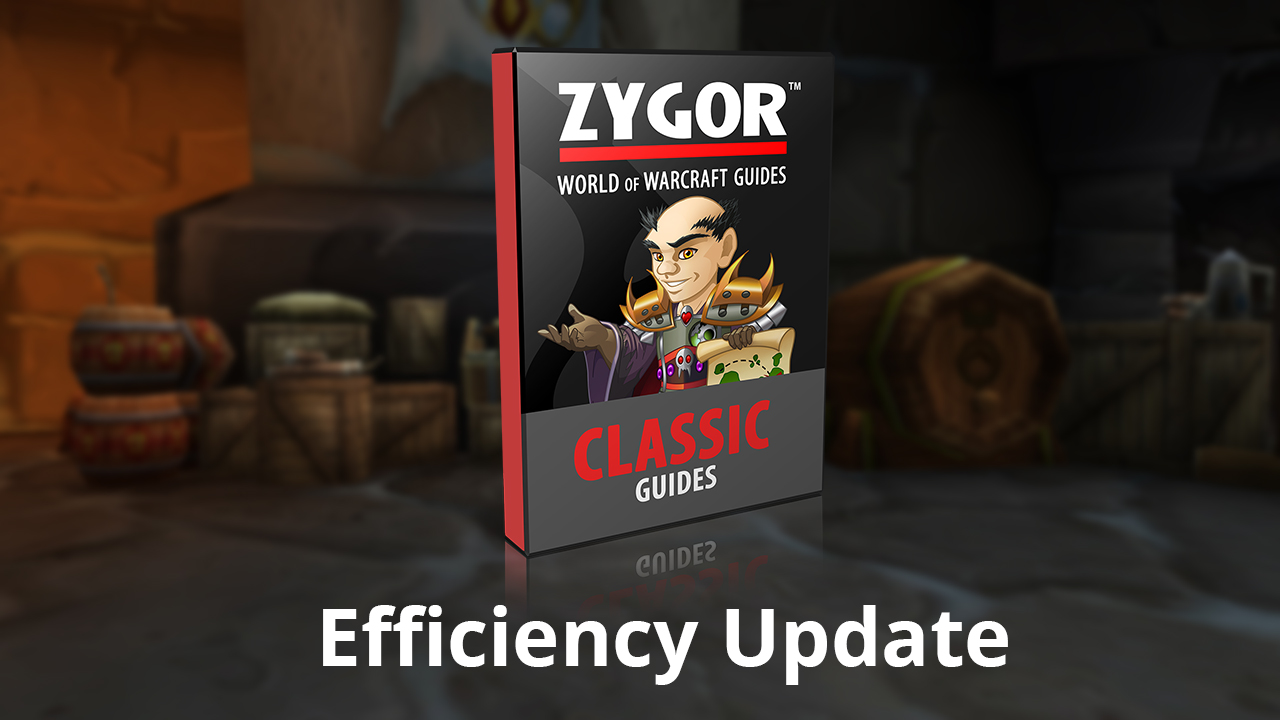 As announced last week, the Horde Version of the Efficiency Update is now available for Zygor's World of Warcraft: Classic guides. This restores the Horde guide back to the extremely popular and well received version of the guides used during the Vanilla days of WoW.
The biggest difference between our Day One release is that the Efficiency Update is focused on taking the most efficient route to power level your characters, and will no longer have you travel long distances to other zones in order to replace grind spots with more quests, or do extra quests in the low levels to get you much higher for later sections, both things intended to make the guides more casual friendly but which ended up making them feel less optimized.
We're confident the new guides will feel much better now and will actually require less grinding at times as you'll now be instructed to kill more yellow enemies than greens.
The Efficiency Update is now available in Version 1.0.20863. The Alliance version of the Efficiency Update will be made available in the next week or so.
What about the option to use both versions of the guides?
The Efficiency Update is objectively better and actually requires LESS grinding. The Day One release is a slower, less optimal guide experience and continuing with it would require us to maintain two versions of the guides and deal with double the customer support issues, all of which are resolved in the Efficiency Update. It was more immediately crucial that we get these guides updated to address the concerns, but after both Efficiency Updates are out we will add in some alternative zone guides for people who prefer this as an option. For the time being, you can still manually choose to go to these zones like Silverpine, ect. if you prefer. If you find yourself struggling with enemies later on you can also run some dungeons to get up about 2 levels higher to make this go easier.