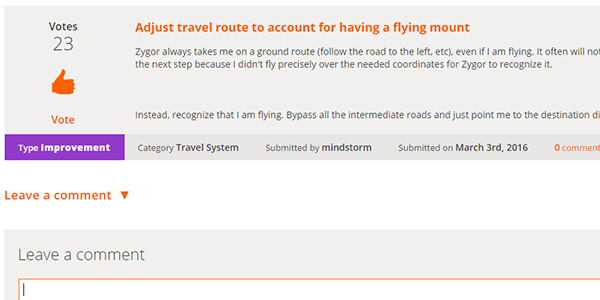 We just rolled out a new update to the User Feedback section that adds the following features:
* You can now comment on submitted ideas. Submissions that receive a comment from a member of the Zygor staff will be marked with a Z icon.
* We added a "Completed Submissions" area so you can see what ideas from the community have been completed and released.
All members can view this section but only Zygor Elite members can submit ideas or vote on them.
Not an Elite member? Click here to sign up now!