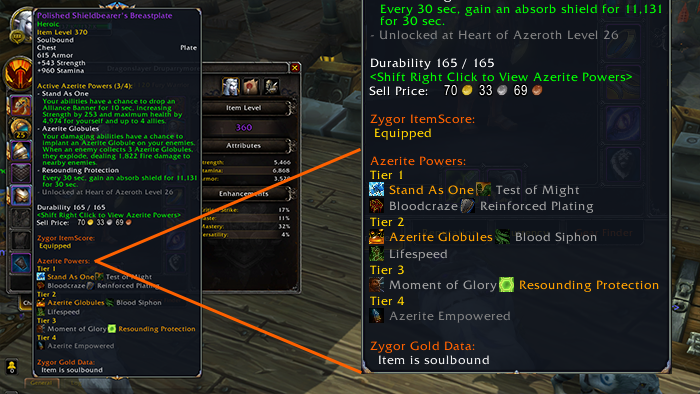 With today's update (Version 7.0.19232) we've enhanced the Zygor Item Tooltips to show all the Azerite Traits of an item in the tooltip. All tiers will be shown and any traits you have active will be shown in orange whereas inactive traits will be shown in gray.
These are enabled by default but you can control this feature under the Gear Advisor options: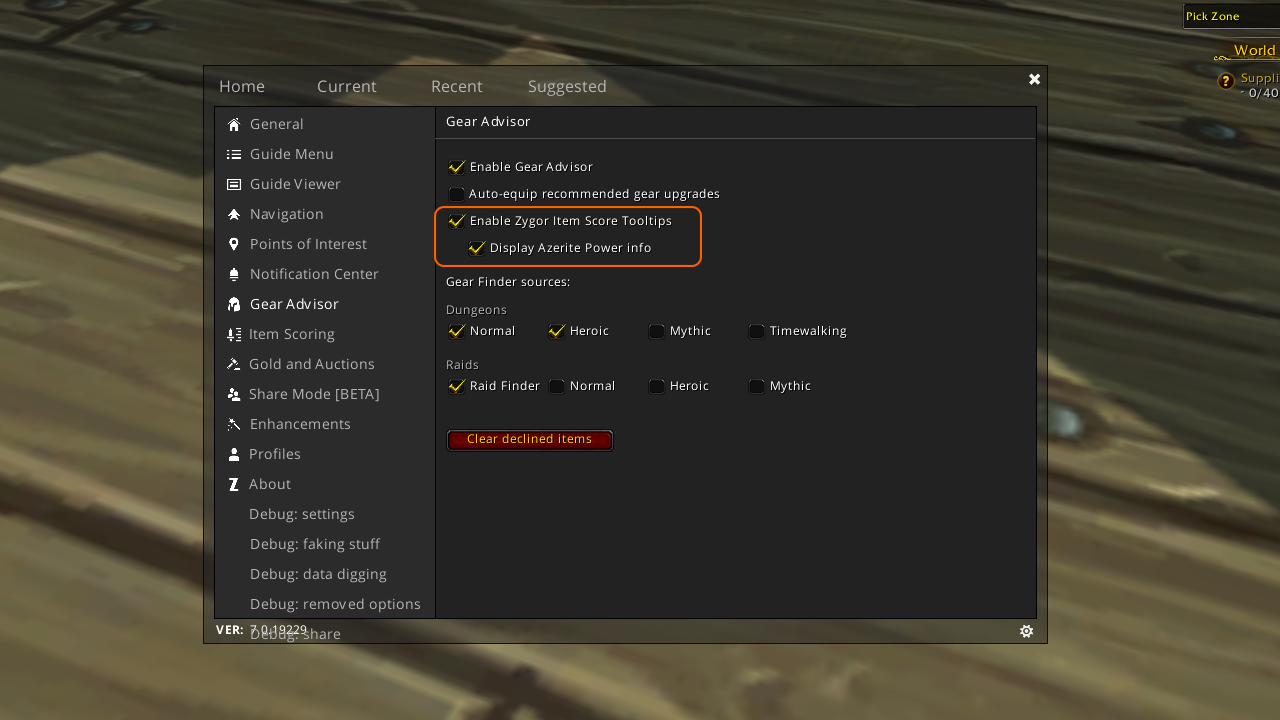 Other key updates from this past week:
Travel System – Additional optimizations made to improve performance for users experiencing FPS issues in some areas.
Ant Trails – Fixed an issue where disabling ant trails didn't remove them from mini-map.
Events – Additional Hallow's End achievement guides added.
You can find the full list of changes here: http://zygorguides.com/archive/