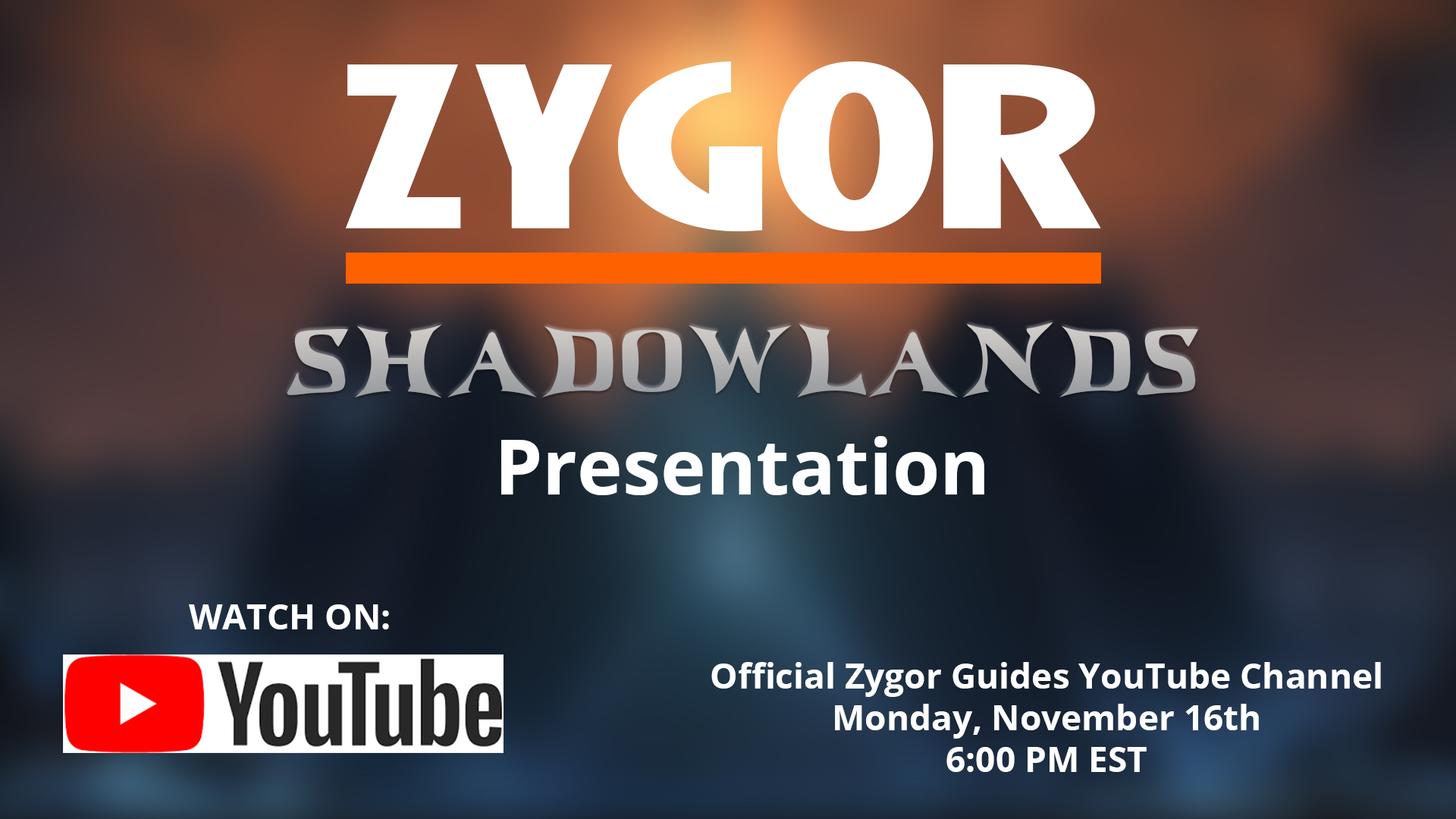 The time has finally come for us to reveal our launch plans for Zygor's Shadowlands Guides. Join us next Monday at 6:00 PM EST over on the Official Zygor Guides YouTube channel for a special live stream presentation where we will be revealing all the Shadowlands guide content that will be available on day one as well as Zygor Guide Viewer 8, the latest version of our guide addon featuring a new design and new features. We'll also announce the official release date you can begin downloading the new guides and addon!
We recommend everyone head over and subscribe to the channel now and make sure you turn on notifications so you don't miss the event. However, if you're unable to catch the live stream don't worry. We will be uploading each segment of the presentation individually on our launch blog all throughout next week.
What are you most looking forward to about Shadowlands? What guides are you hoping we'll have ready on day one? What new features would you like to see? Leave your thoughts in the comments below and we'll see you next week for the official start of launch!