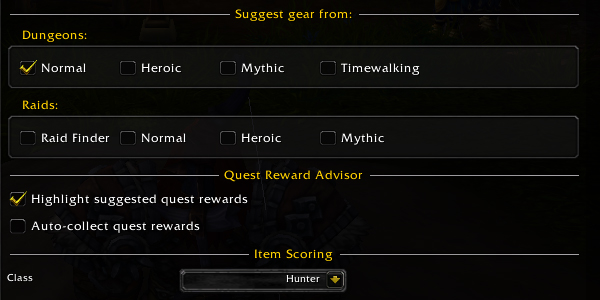 We just pushed a new update that includes some new features and fixes.
Key highlights of the release:
* Gear Advisor now supports items with use/proc effects (trinkets).}
* New options added to allow you to control what sources (Dungeons/Raids of various difficulties) the Gear Finder will use to suggest gear from.
* Added option to protect valid heirlooms from being replaced
* Numerous fixes and improvements
For the full list see the changelog here:
http://www.zygorguides.com/archive/​
In other news, Patch 6.2.2, which will add flying in Draenor, is set to arrive on Tuesday, September 1st. In order to to fly in Draenor you will need to have earned the "Draenor Pathfinder" achievement. Luckily, Zygor Guides has you covered with our complete and comprehensive Draenor Pathfinder guides.
You can find the guides easily in the Suggest Panel under Achievements/Draenor Pathfinder. It is recommended that you own the Loremaster, Dailies, and Achievements guides for full walkthroughs of each part of the achievement. If you do not own these guides you can purchase them using the link below: