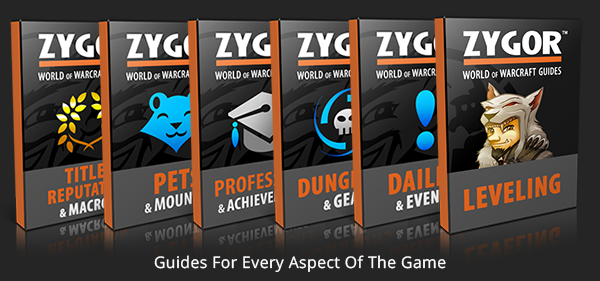 Our full suite of Warlords of Draenor guides are officially available for purchase now. All six of our guide packages (including Leveling, Dailies, Dungeons, Professions, Achievements, Pets/Mounts, Titles, and Reputation) have been fully updated for the new expansion. By purchasing any of our Warlords of Draenor guides you will also get our in-game Garrison Guide as a limited time bonus. You can buy the guides now using the links below:
New users: Signup to buy your Zygor guide now
Existing users: Log in to the Members Area and upgrade from the Products section.