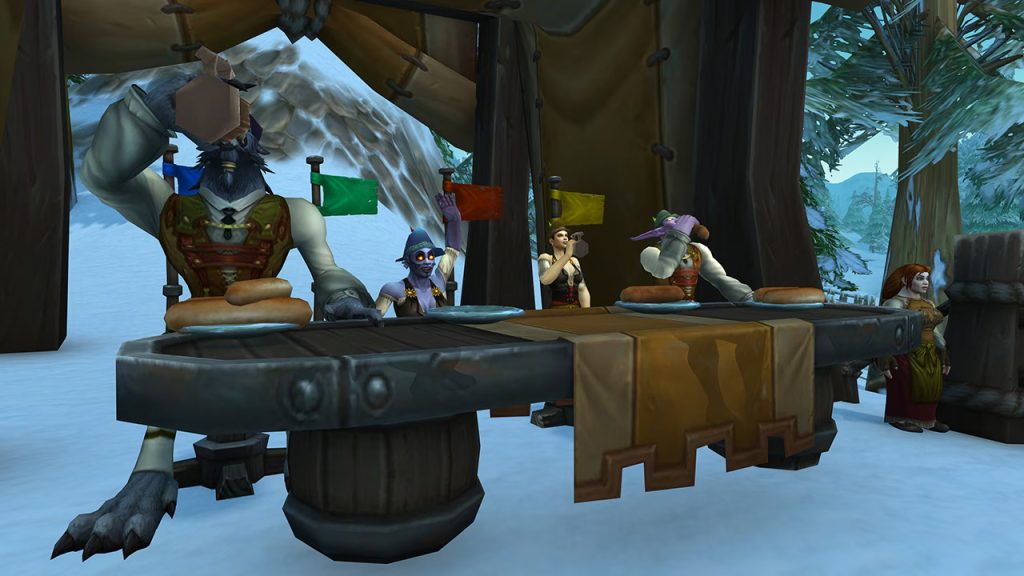 Greetings, adventurers of Azeroth!
The much-anticipated Brewfest is back, and it's time to raise your mugs, savor delicious food, and celebrate this lively event. Whether you're a dwarf who's been a fan from the start or a newcomer eager to join in the festivities, Brewfest offers something for everyone. So, what can you expect from this year's Brewfest, and how can Zygor Guides enhance your experience? Let's dive right in!
Brewfest Details:
When: September 20th – October 6th
Where: Ironforge Entrance (Alliance), Orgrimmar Entrance (Horde), and now Valdrakken!
Brewfest Prize Tokens:
As you participate in Brewfest quests and activities, you'll earn Brewfest Prize Tokens. These tokens are your ticket to a plethora of items available for purchase during Brewfest.
New in Dragonflight:
For this year's Brewfest, the celebration extends to the Dragon Isles! Visit the Holiday Enthusiast in Valdrakken to kickstart your Brewfest journey. In addition to the traditional festivities in Ironforge and Orgrimmar, you can now complete Brewfest quests across the Dragon Isles. Keep an eye out for a quest that will test your Dragonriding skills!
Exciting Rewards:
What's Brewfest without some fantastic rewards? Check out the vendor for the all-new Orange Brewfest Bulwark shield customization and the Brew Barrel toy for a safe ride home.
Coren Direbrew's Challenge:
Don't miss the chance to claim the Brewfest Armor saddle customization for your Renewed Proto-Drake. Take down Coren Direbrew once a day, and you might just win this fantastic reward. Use it at any Rostrum of Transformation in the Dragon Isles to transform your mount!
Zygor Guides Updates:
At Zygor Guides, we're committed to enhancing your World of Warcraft experience. That's why we've updated our Brewfest Quests and Dailies to include Valdrakken quests. Plus, we've added a new guide, "A Round on the House," to help you navigate Brewfest even more smoothly.
Other Recent Changes:
In the past couple of weeks, we've been hard at work. Here are some other changes we've made to improve your gameplay:
Updated "Secrets of Azeroth" with additional clues and community rumors.
Introduced "Community Rumors" with new clues and rumors.
Added "Secrets of Azeroth Mimiron's Jumpjets Mount" guide.
Included new guides like "Reforging the Tyr's Guard" and "Bronze Reconciliation."
With Zygor Guides, you're always ahead of the game, and Brewfest 2023 is no exception. So, join the revelry, take part in the fun, and let Zygor Guides be your trusted companion as you enjoy Brewfest to the fullest!
Raise your tankards, adventurers, and let the festivities begin!