Two months ago, when Zygor's Shadowlands Guides launched, we also released Version 8 of the Zygor Guide Viewer with many new features and improvements. However, there were some features we had planned for Guide Viewer 8 that weren't quite ready at release. This included an improved initial startup state and the ability to drag tabs. We're excited to announce a new update which adds in these remaining new features.

Initial Startup State:
Previously when loading the Viewer there were times where it could display a blank state, either when loading, or when it was unable to find a guide.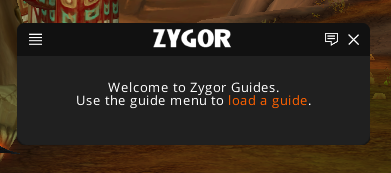 Now when you load the Viewer it should display a "Loading…" message whenever it's loading and if it's unable to find a guide you will be greeted with a welcome message explaining how to load the guide.

Draggable Tabs:
You can now click on tabs and drag them to move them or reorder them however you like.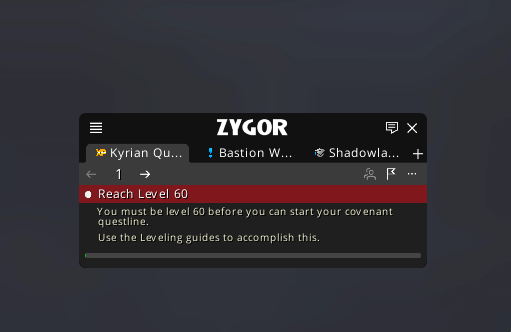 Other Updates:
There are numerous other additions, fixes and improvements included in this update (Version 8.0.24178), including basic guides for unlocking the Covenant sanctum games like Ember Court, Queen's Conservatory, Abomination Factory, and Path of Ascension.