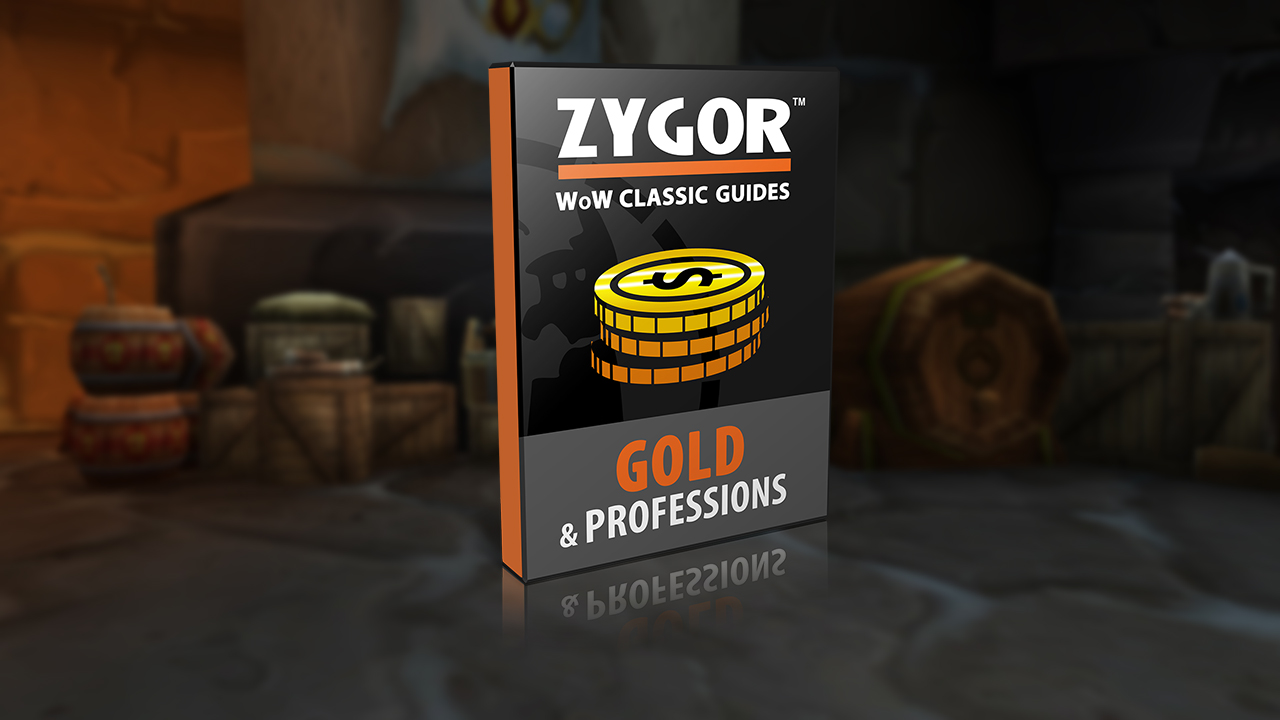 When we launched Zygor's Classic Leveling guides we stated that we we're waiting to see what the reception to Classic was like before committing to adding more guides. We're pleased to announce that we will soon begin development on our first addition to the family of Classic products, which will be Zygor's Gold and Professions Guide.
We're not sure yet how much functionality from the Retail Gold Guide can be ported to Classic, but we expect some version of the Auction Tools and Mail Tools to work. The primary difference will likely be when it comes to gold data, as Retail relies on Blizzards own auction house API to provide trend data and this is not currently offered by them for WoW Classic. As a result, we'll likely have to fall back on our older system in which users had to scan the Auction House manually to collect this data.
We don't anticipate that there will be any issues as far as the Profession guides themselves go. These guides will be included as part of the Zygor Elite subscription when released.
Stay tuned to this blog for more information as things progress.