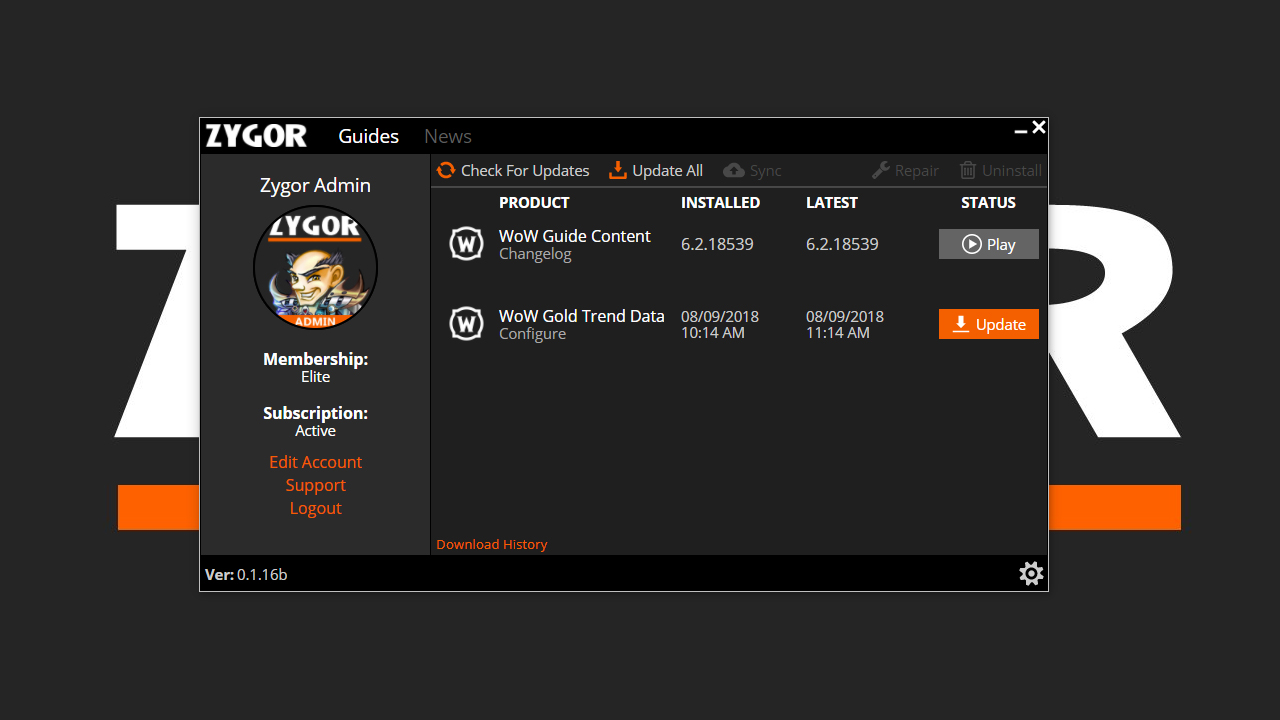 Just in time for Battle for Azeroth we have created a brand new Zygor Guides Client to manage your guide downloads and updates. This new client features a new design and works natively on both Windows and Mac so you no longer need a separate Java download to use it.
You can download the client now from the Members Area. We're currently releasing this client in a "beta" stage which means it may be missing some features and you may encounter some issues. If you'd rather not deal with any of that right now the standard Java client will remain available for download as well.
Please report any issues or feedback you have on the new client on the forum or over on our discord server.
Note: If the Members Area looks jumbled it could be a caching issue. Try pressing Ctrl+F5 to clear the cache for the page and see if that fixes things.