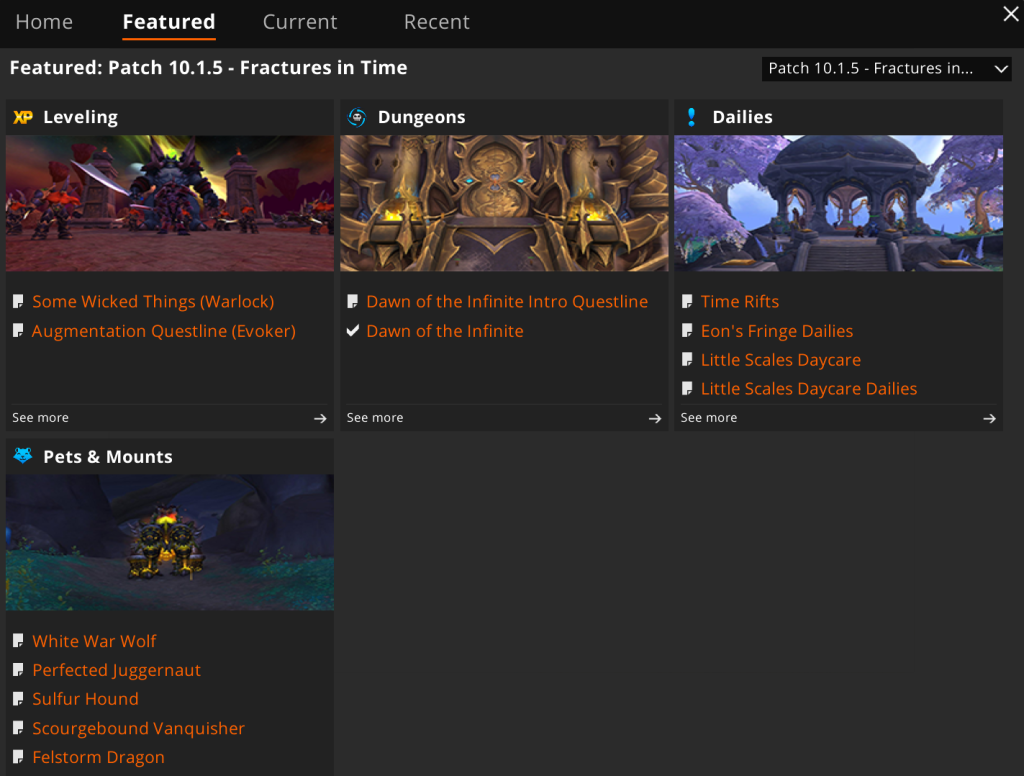 Additional Patch 10.1.5 Updates
Our team is wrapping up polishing and adding in any remaining content for patch 10.1.5., such as the missing scenario stages and additional quests for Little Scales Daycare.
Featured Section
The Featured Section has been updated so that all of this content is easily accessible. In addition, as evidenced by the screenshot above, several new pet guides have been introduced.
Migration from Forum to Discord
Also this week, we revamped our Discord Community Server and continue to add new features. Additionally, we are in the process of transitioning from our forums to Discord permanently. Therefore, we recommend that all our forum users move over to our Discord by August 1st.