A new update is available that includes everything you need to unlock flying in Legion. In addition to the new Broken Shore Pathfinder Part Two achievement, this update also includes the following content:

LEVELING
The Broken Shores Intro Guide
Extended Artifact Questlines for all 12 classes and various specs.
Added the "Champions of Legionfall" questline (added to game April 11th) for classes.
Artifact Knowledge 1-25 Guide
Legion Invasions Guide
DUNGEON/GEAR
Added Cathedral of Light Dungeon Guide
Added Pet Battle Dungeon (Wailing Caverns).
New items for Cathedral of Light added to Gear Advisor.
DAILIES/REPUTATION
New Patch 7.2 World Quests Added
PETS
Added guides for:
Crackers, Dutiful Gruntling, Dutiful Squire, Igneous Flameling, Infinite Hatchling, Knight-Captain Murky, Legionnaire Murky, Mischief, Noblegarden Bunny, and Son of Skum.
ACHIEVEMENTS
Added Broken Isles Pathfinder, Part Two Guide (Unlock flying in Legion)
Added Explore Broken Shore
Added They See Me Rolling Achievement
Added Power Unleashed Achievement
Added A Magic Contribution Achievement
Added A Magnificent Contribution Achievement
Added Assume Command Achievement
Added Take Command Achievement
Added It'll Nether Happen Achievement
Added Disrupting the Nether Achievement
Added Armies of Legionfall Achievement
How To Gain Access: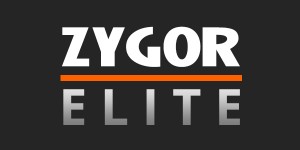 This update can be accessed with a Zygor Elite membership or if you own the Legion upgrade for the Dungeons and Gear guide. Simply update your guides using the Zygor Guides client.
Not a Zygor Elite member? Sign up for an account now for instant access.