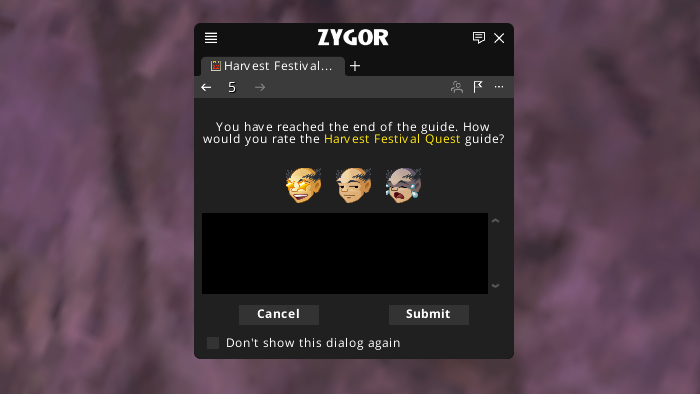 Today we're introducing a new feature that will give users more ways to provide feedback on our guides which in turn will allow us to improve the quality of the guides themselves. There are now so many guides across the various versions of the game that when changes are made to the game that impact these guides it can take a while to identify the issues. Also, while we always strive to create the best guides, sometimes there are things community members notice that we can improve on.
For these reasons we're introducing a new built in Guide Reviews feature. Now, when your reach the end of any guide, you see a prompt to give that guide a rating. You'll be presented with three choices, presented in a fun way with Zygor the Gnome's facial expressions which denote whether the guide is Good, Mixed (Needs Improvement), or Bad. This provides a quick way to rate the guide, but if you'd like to provide even more feedback, there's also an input box to describe your thoughts in more detail. This part is optional, but the more information we have the easier it will be for to fix any issues you encounter.
When you exit the game, Guide Reviews can be uploaded to us through the Guide Feedback component of the Zygor Guides client. See Options / Guide Feedback to manage your various guide feedback.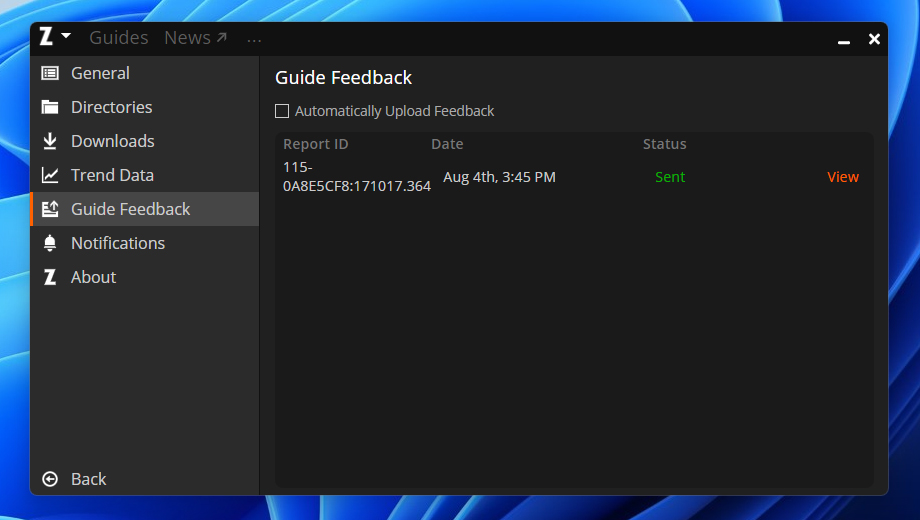 You should see this update rolling out to all versions today.