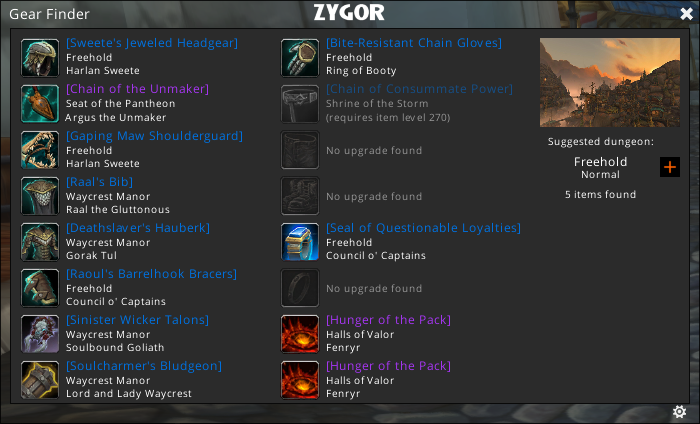 Today we are excited to announce a major update for the Gear side of our Dungeons and Gear Guide.
Item Score – Item Score, which is used to determine if items are an upgrade for your characters, has been rebuilt. As a result, suggestions should be less error prone, and it should be clearer how socketed/gem items are scored.
Gear Advisor – Gear Advisor has been also been reworked so suggestions should no longer make suggestions that are way off and it should properly show when switching between 2 handed items and pair of 1 handed items.
Gear Finder – Lastly, the Gear Finder has recieved a complete overhaul to the interface, suggestions are found much faster, and displayed in more readable way.
This is a free update for all customers and free trial users and can be found in Version 7.0.19087.