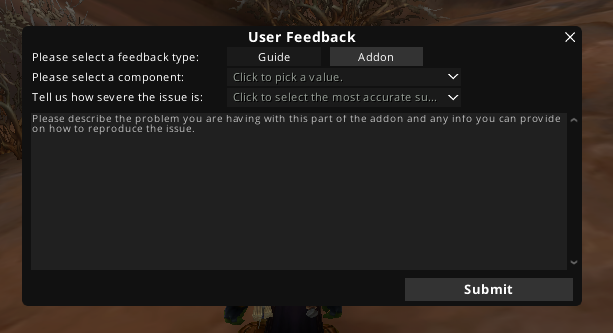 Along with our updates for Patch 10.1 we also updated the Guide Viewer Feedback tool.
Before, this feature could be used to provide feedback on guide steps (such as typos, errors, suggestions for improvements) and automatically send us that data via the Zygor Guides Client.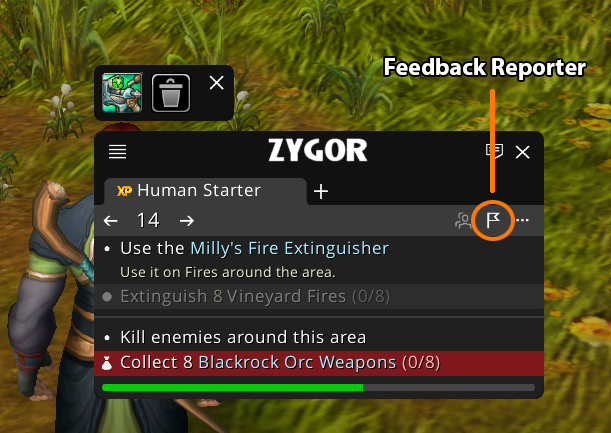 However, if you encountered an issue with the addon itself the only way to report this in-game was using the Bug Report button found in the Settings section (and even then you had to manually copy and paste this out of the game).
We've now updated the Guide Viewer Feedback tool so that in addition to guide step feedback you can now provide addon feedback as well.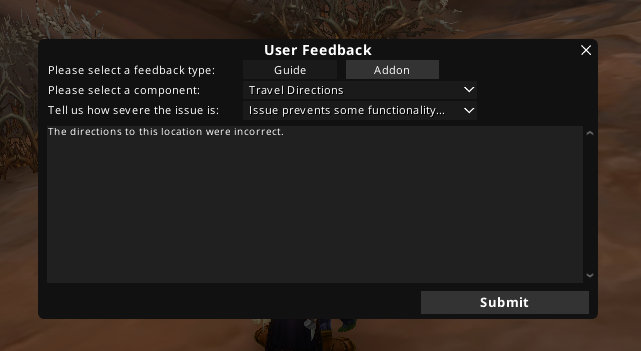 This means that if you encounter a problem with the Viewer, Navigation system, Gear Suggestions, or any other component, you can report these issues directly in game AND upload the reports via the client. This will allow us to more quickly resolve any issues and keep Zygor running best for everyone.
We're also working on a web component that will allow you to report issues in this same style outside of the game. Stay tuned.