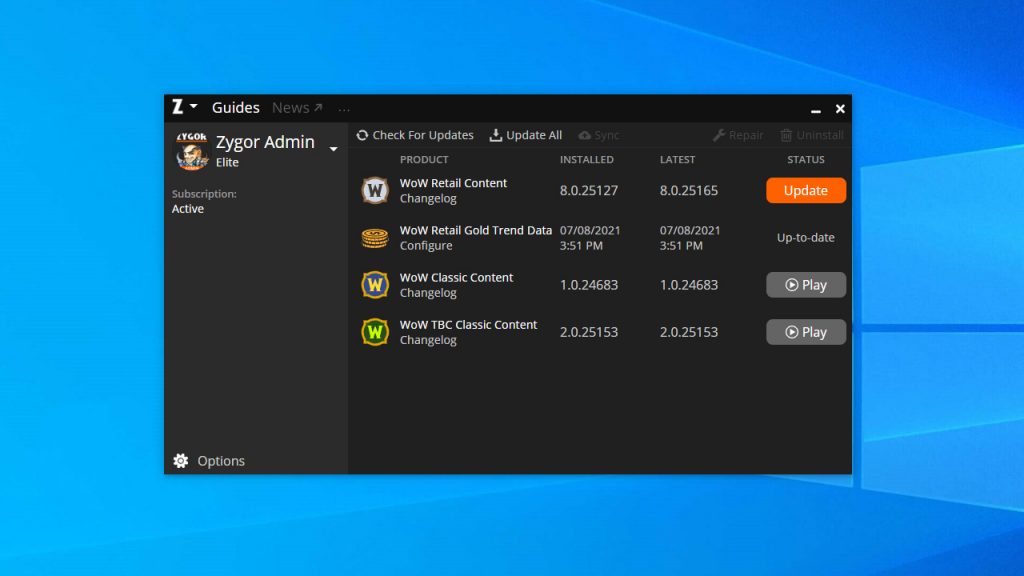 Today we're excited to announce the release of an all-new Zygor Guides client to install and manage your guide downloads.
The new update includes an updated user interface similar to our recent "Starlight" design used in Zygor Guide Viewer 8.
The Client now displays the length of time remaining in the subscription.
Installations now include status indicators and auto-save when changes are made. Bug Reports now send extended step info.
UPDATE: The beta phase has been completed and the new client will be rolling out to users over the next week or so.